This project was a part of our university shop, bblwrp, in which we all worked to merchandise our collections to sell. The focus of the shop was sustainability and I chose to use upcycled & deadstock fabrics to create both the t-shirts and the bags. I was inspired by the colours of karate belts that I found in an op shop and used them to create clutches and the straps of the tote bags. Further op shopping, I found old tablecloths & tea towels, and I used these to create coin purses and a mens button up shirt.
Canvas tote bag with strap made from karate belt.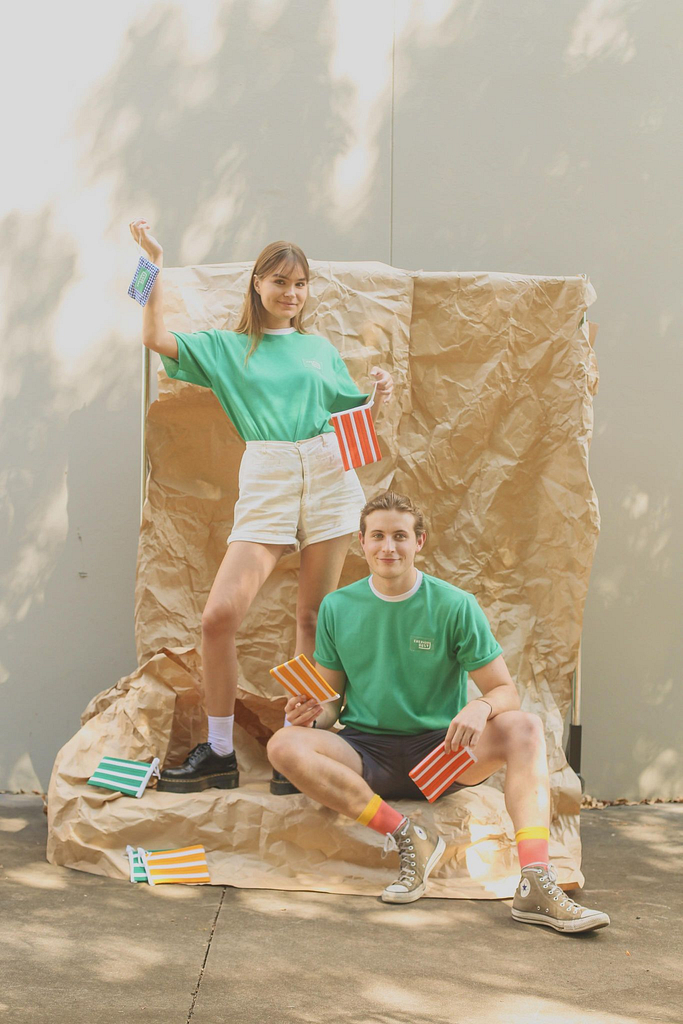 Sophie and Henry in Everyday Best.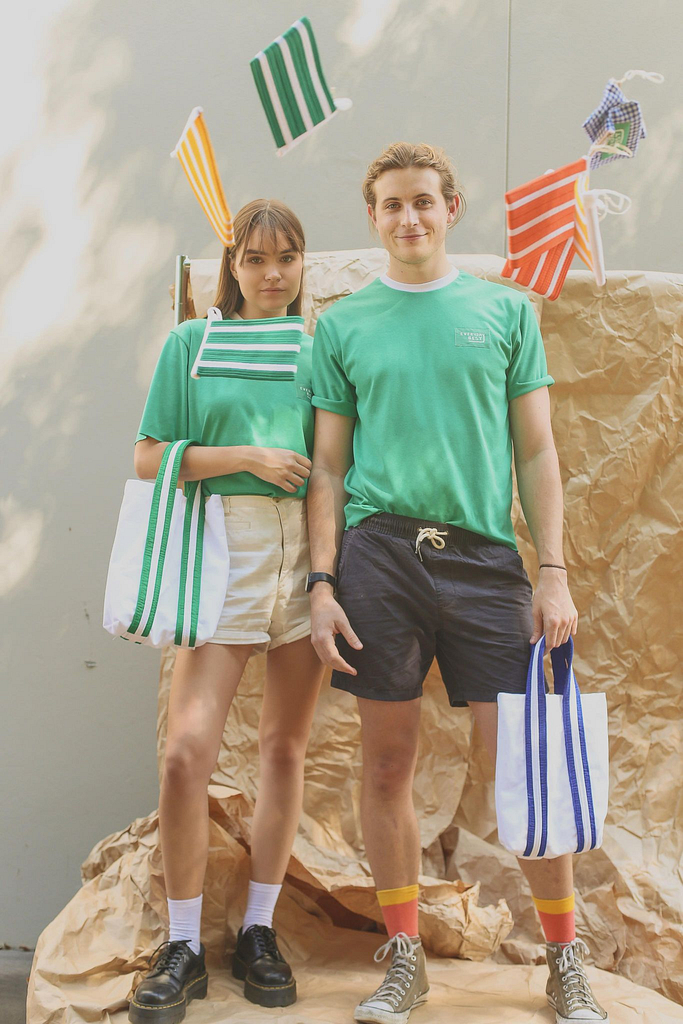 Recycled cotton rugby knit t-shirts with upcycled karate belt tote bags & clutches.
Henry in upcycled vintage tablecloth button up.