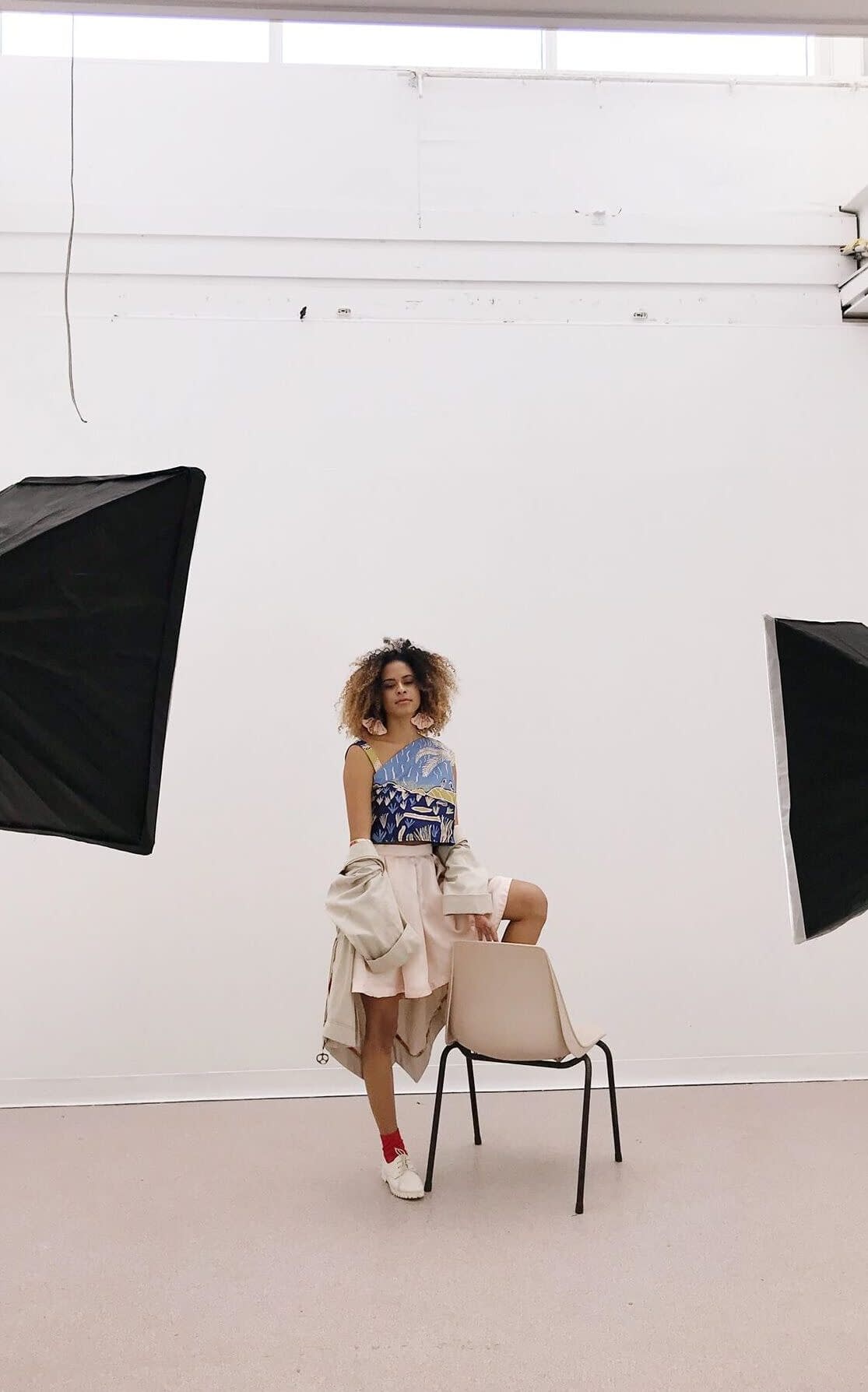 ZERO WASTE DESIGN PROJECT : both these garments, the knit top and pinafore dress are made using a zero waste pattern making technique. They use the whole width and length of the fabric.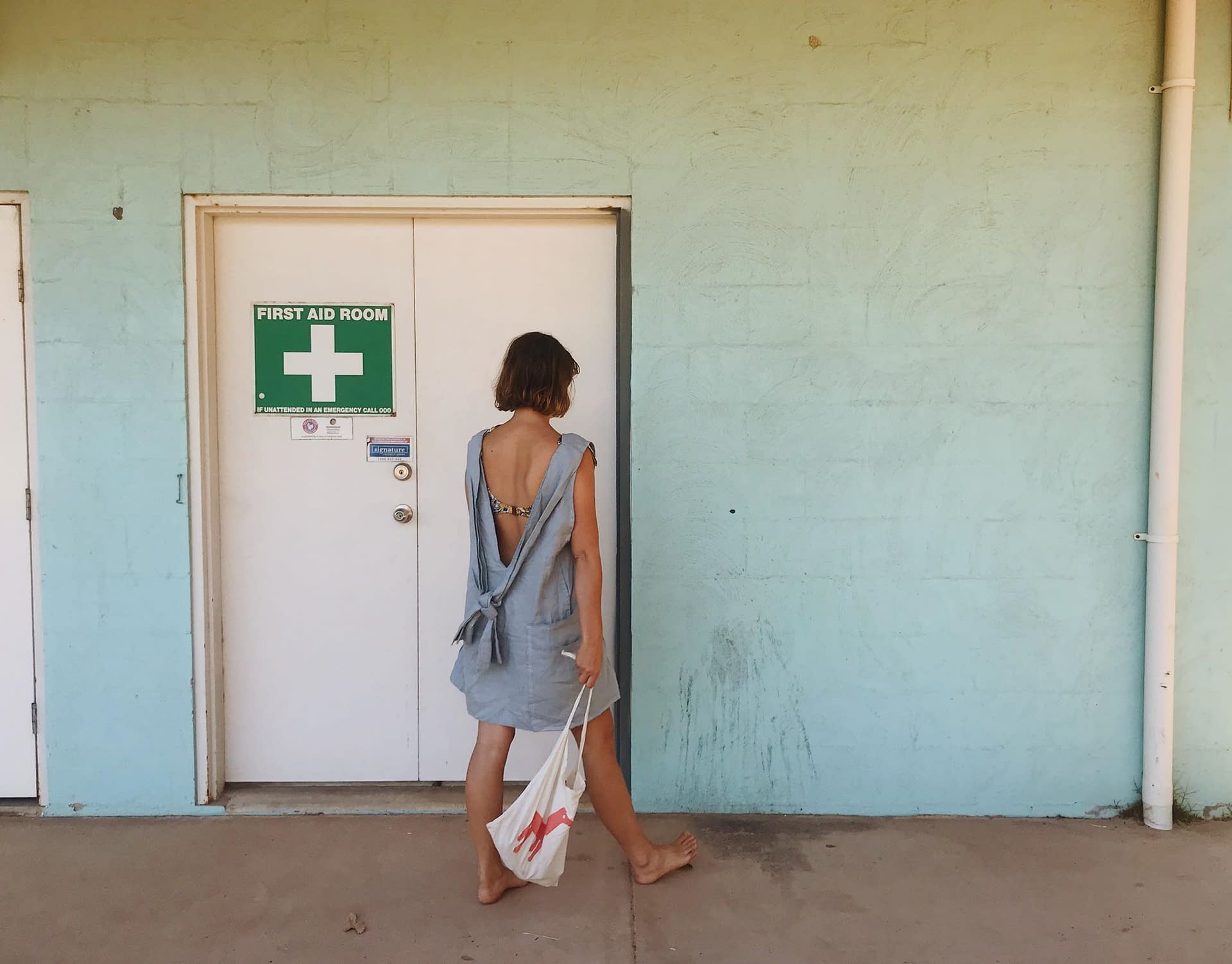 HOPEVALE PROJECT: as part of the 2018 Intertwined Fashion Performance with Grace Lillian Lee at the Commonwealth Games, a team of students created garments using Aboriginal print fabrics from the Hopevale  Arts Centre. I created this one shoulder top in screen printed satin.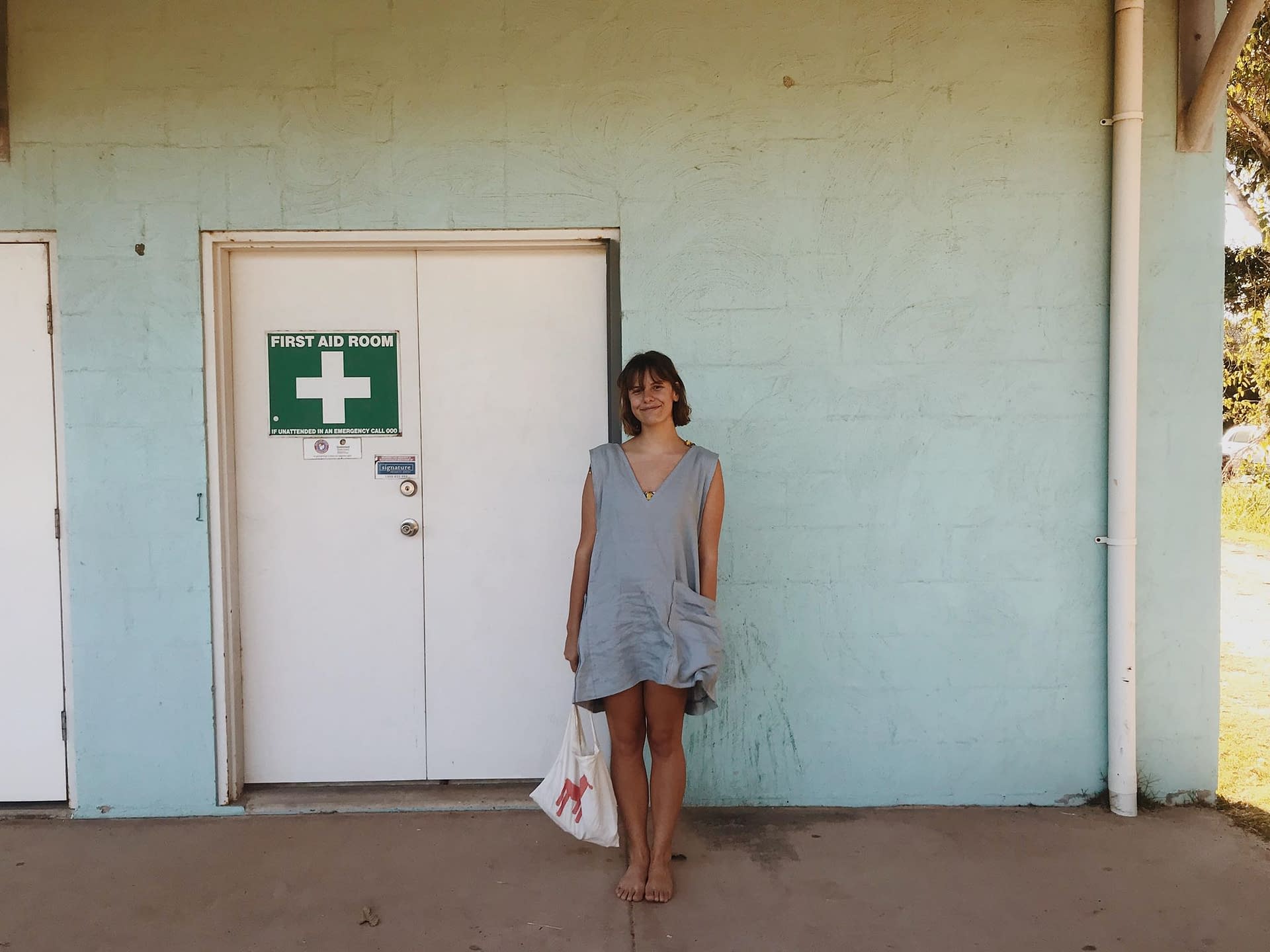 ZERO WASTE PINAFORE DRESS : features two double pockets, v-neck and tie back.